Sunday March 28th, 2009 was our ITT Yokosuka Tour to see Tokyo Highlights. This ITT Tour has been planned/booked for almost 2 months, and we have been looking forward to it.
For those of you living in / moving to Yokosuka or any family wanting to visit... this ITT tour was WELL WORTH the $$$ spent!
Be sure to Click the Word-links to give you more information about the places we visited. Meiji Shrine was very interesting to learn about...
Reading/researching your trip before you go... helps you understand and enjoy your trip much better, IMO. I think that the ITT Tour Guides dont give you much info... so, if you want to make the most of your trip,... be sure to read up!
Just for information purposes i will give you a $$$ rundown.
For Adults it was 37$ PP and Olivia (7) was 29$ and Evan(4) was 23$ for a total of 126$ for our family. This does not include food. This price is fair, and for all we got to see/do? I gladly paid the price! I will also say that for age 7... GREAT trip. For age 4? It was a little hard, twards the end. There was much to look/see/do... so, he got tired real quick. Tired in Evan = Turd-like behavior! With that in mind, i really do think this is a Child Friendly Trip.
The Tour includes a Bus Transport to Meiji Shrine, Tokyo Tower & Asakusa Temple/Shopping area.
Our Bus left Ikego Base at 715 am and arrived @ Yokosuka Base at 745am. We loaded up and headed out for Tokyo @ 800 am. There was a lot of traffic, because of the New Japanese Interstate ETC Discount on the Weekends, but I made the best of the traffic by taking a lot of photo's.
Let me end by saying... I would bring No Less than 100$ in Yen on your trip. This is of course if you want to shop and eat. We shopped at the Meiji Shrine Gift Shop, the Tokyo Tower area and again in Asakusa. We also had a Small Lunch at Tokyo Tower. Lets not forget the Vending Machine Drinks and Snacks. Also, While at the Tokyo Tower Level 1 we bought both Children a Coin (1100 Y for both) and they had it stamped w/ their name/date (100yen). Olivia and I also did a Japanese Photo Booth for 500Y. Both kids also got to shop for a souvenir in Asakusa and so i would say we spent about 9,000Y (about 90$).

I will say that my Favorite was Meiji Shrine by Far!
2nd was Tokyo Tower and 3rd was Asakusa. My reasoning was Asakusa was the most crowded and was no enjoyable with a 4 yr old. Other than those reasons? I loved Every place we went, and feel even more inspired to see all Tokyo has to offer!
2 placed i CANT wait to go see? The Tokyo Ginza and The Imperial Palace Grounds!
Ok... on with the tour.......>

We boarded the bus right in front of Club T.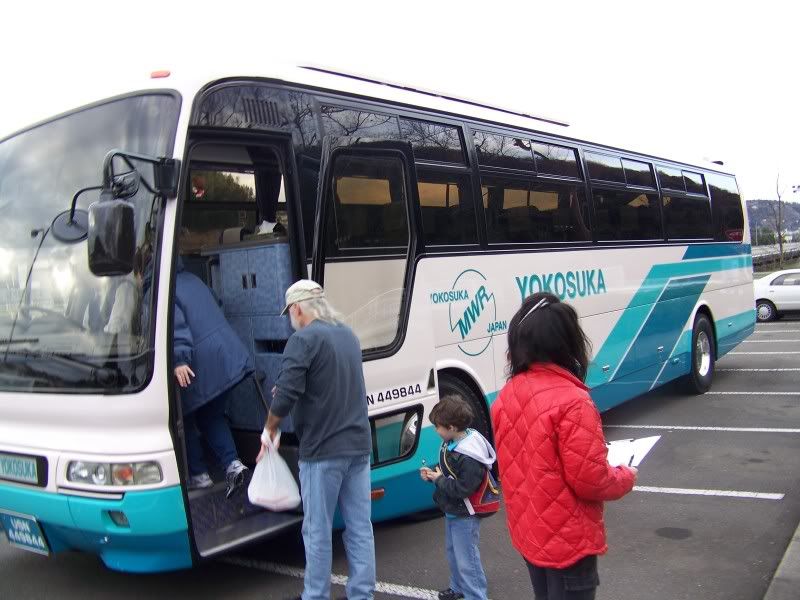 The kids got setled in right away, but them sitting together only lasted until we arrived at Yokosuka Base.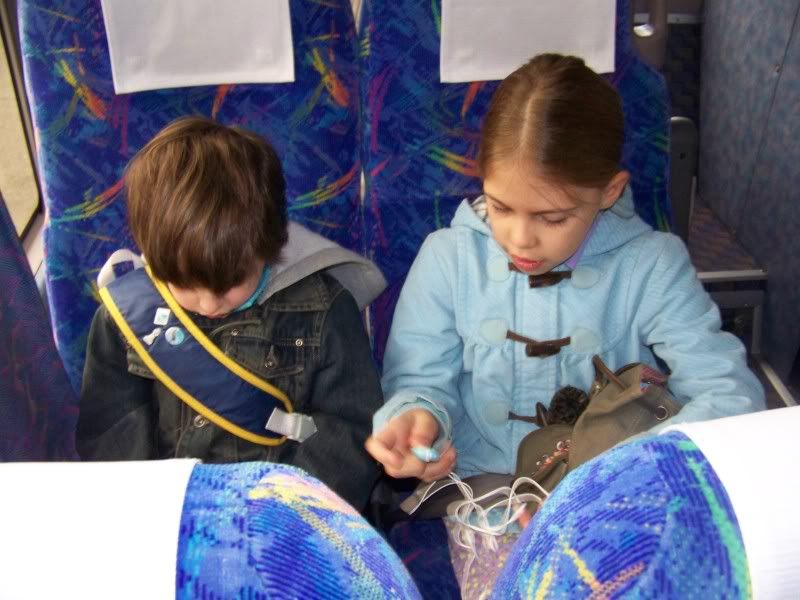 Daddy and Evan had fun riding together for the rest of the trip.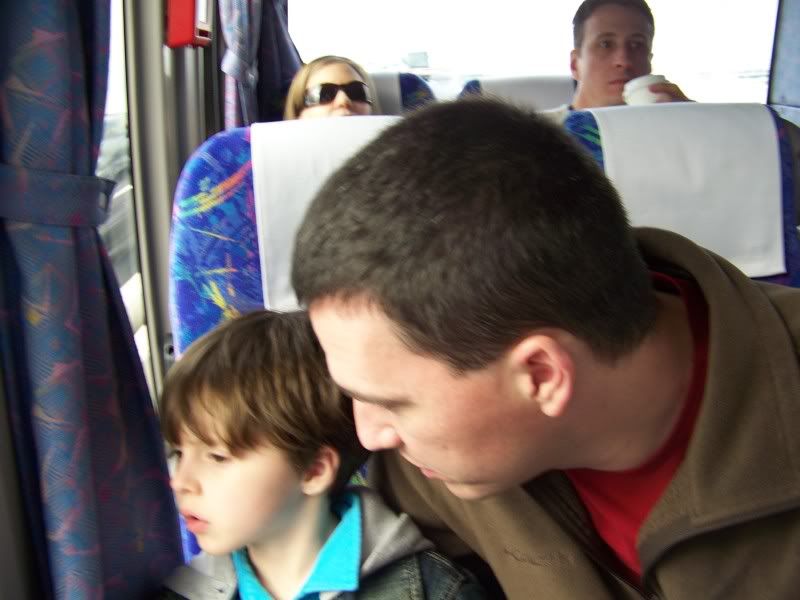 This is a view from inside the bus (for those who have never taken a ITT tour)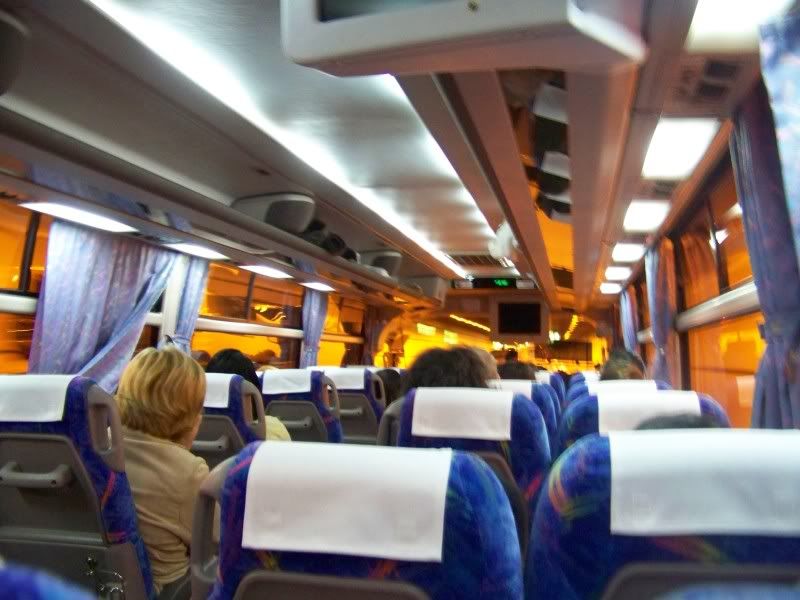 As we drive past Yokohama, i saw this Wind Turban... Actually this is One of a few we saw. I think they are so big and amazing!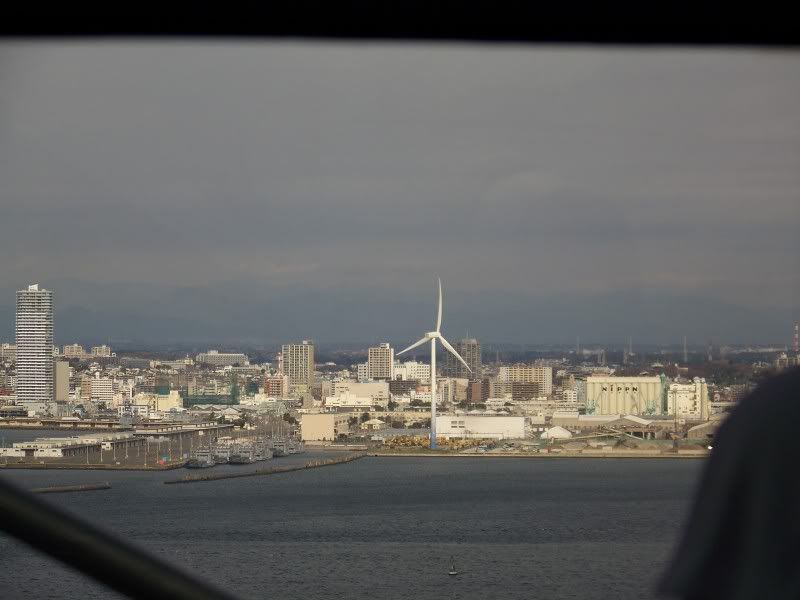 Yokohama City Skyline, with Japan's Tallest building off the left of the photo.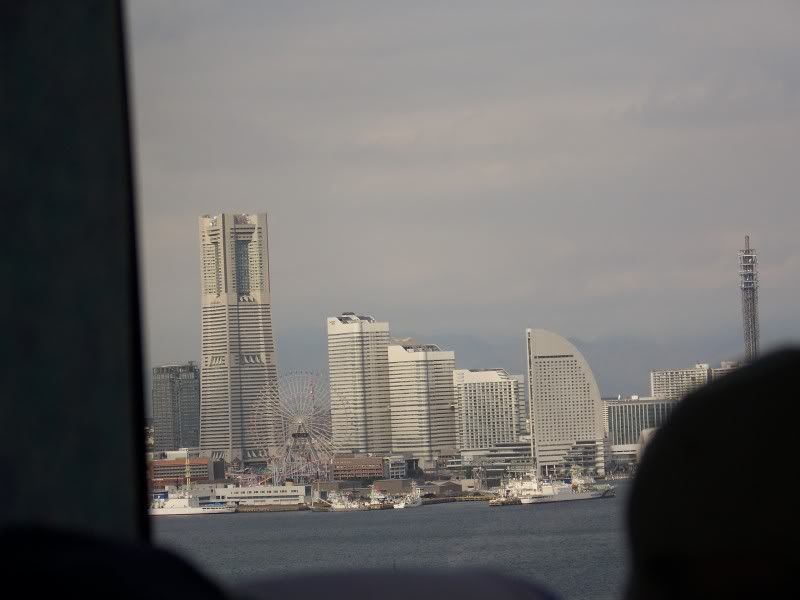 This photo was taken as we are entering the Tokyo Area.
I got Many Many Photo's of the Tokyo Skyline, so i will be doing a 'SLIDE' -show of those photos soon! So, look for that! :)



I SPY TOKYO TOWER!!!!!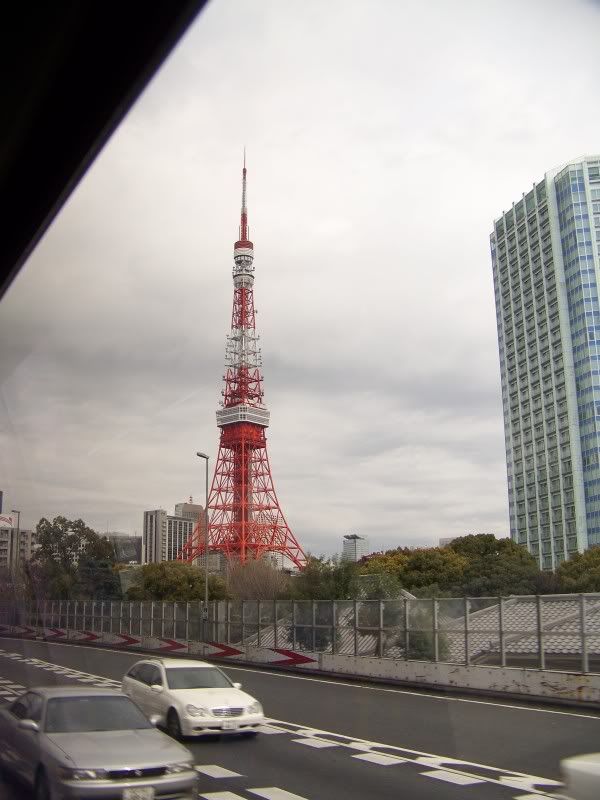 We have Arrived @ Meiji Shrine in Tokyo! :)
Meiji Shrine's Main or 1st Torii Gate.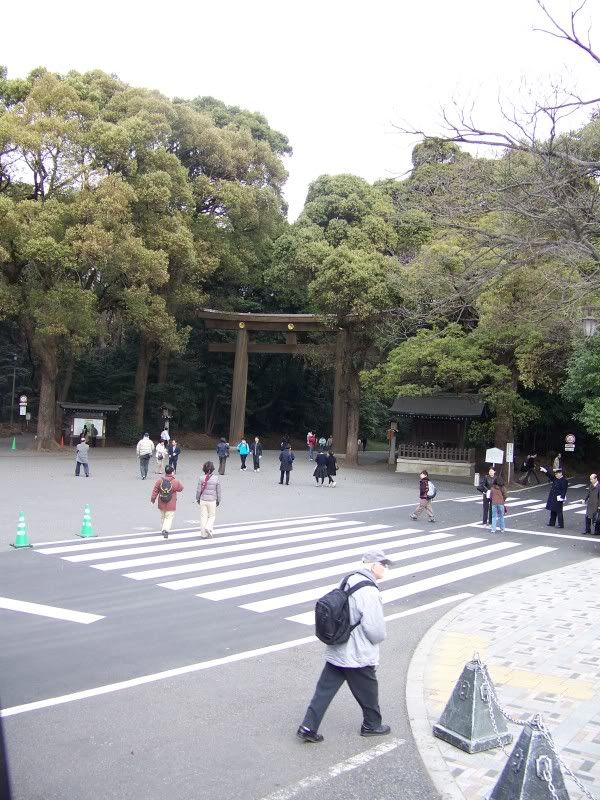 After the Main Torii, you walk upon the Sake' Gift Barrels.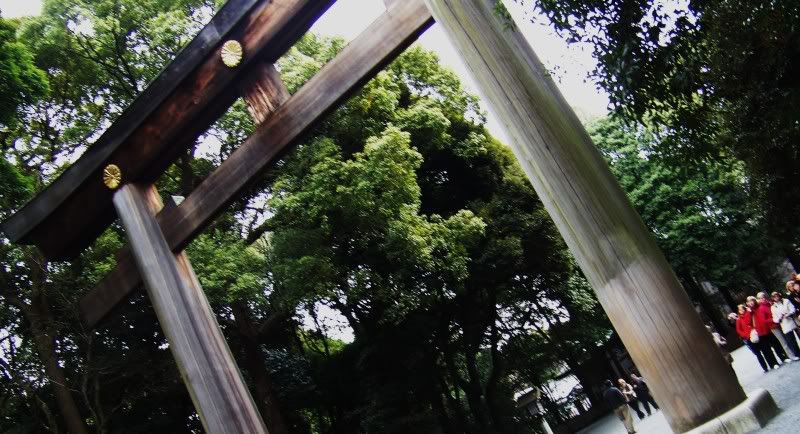 Us, under the Biggest Wooden Torii at the Shrine.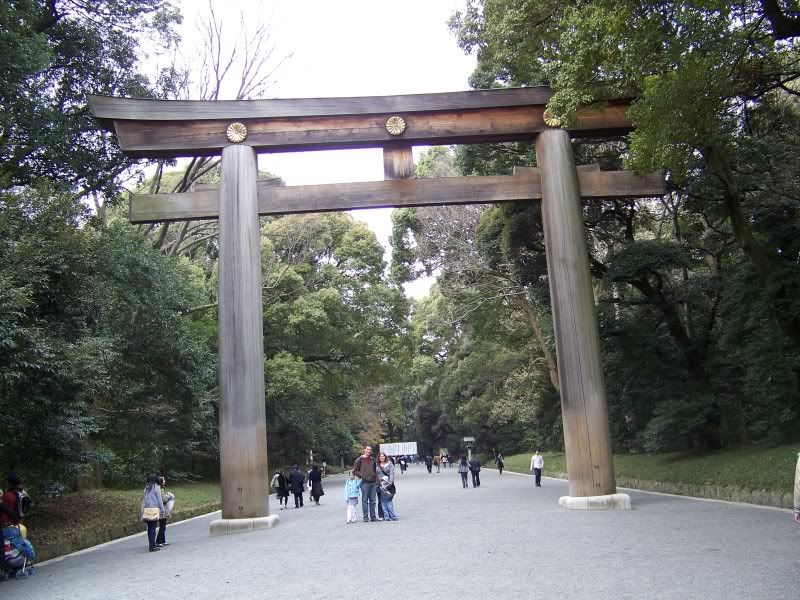 What did i like most about this Shrine?
The fact is was Very Wooded and just plain ole' Beautiful!
The grounds are big, and lush... All right in the middle of Tokyo.
You would never guess it... if you did not know.
Very Mature Tree's, all Green and just so peaceful!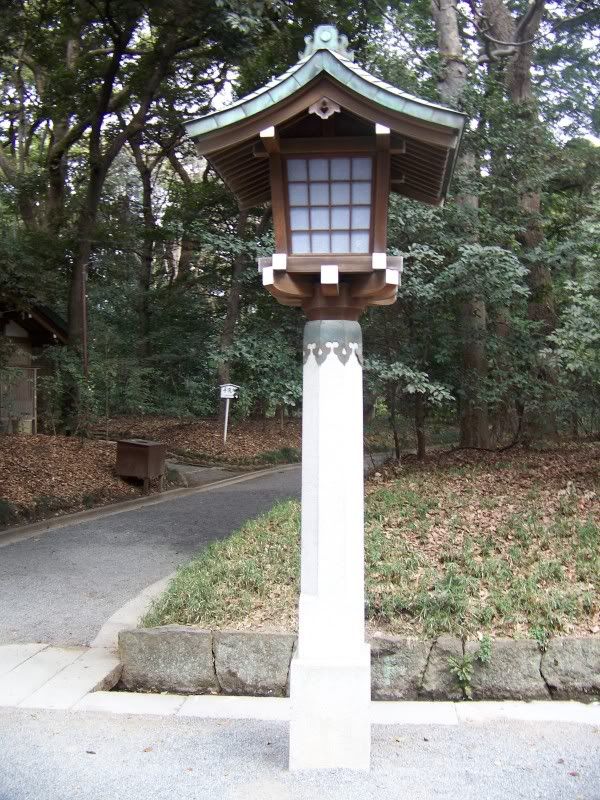 Another Wooden Torri Gate. (There were Many at this shrine!)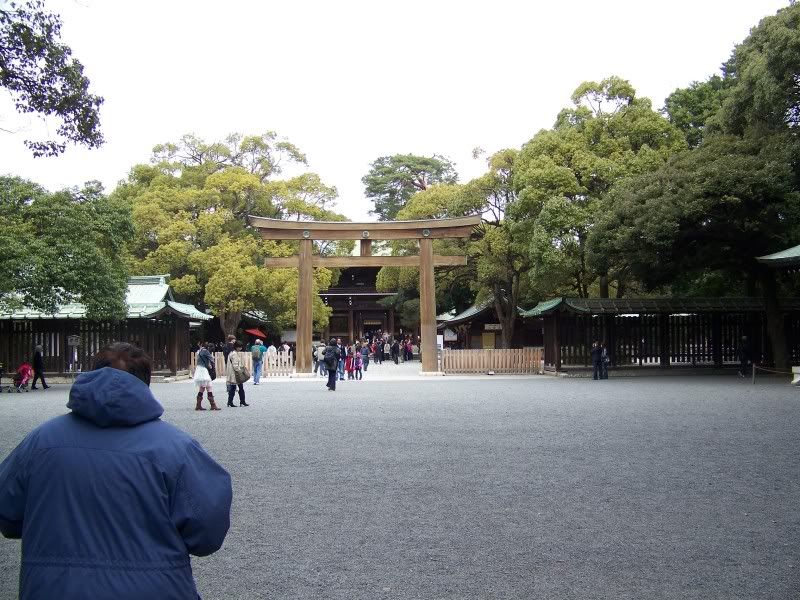 Ethan & the kids.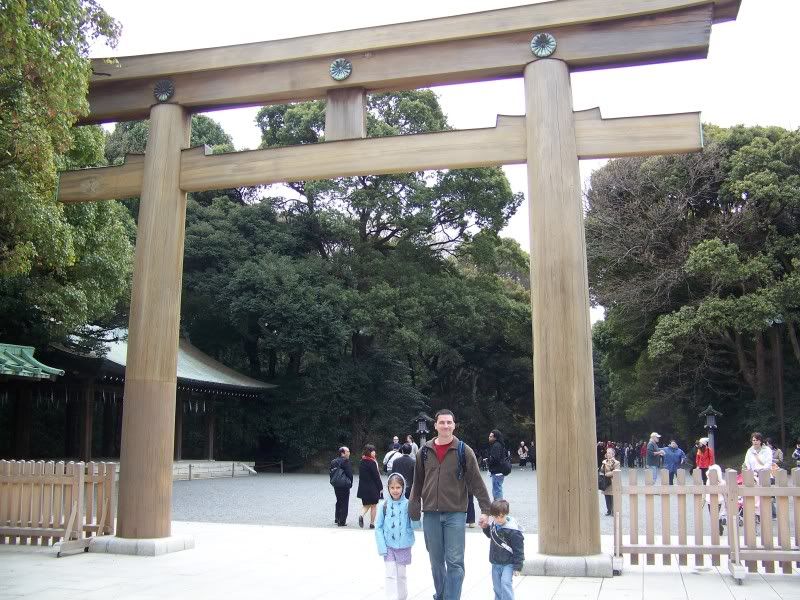 Evan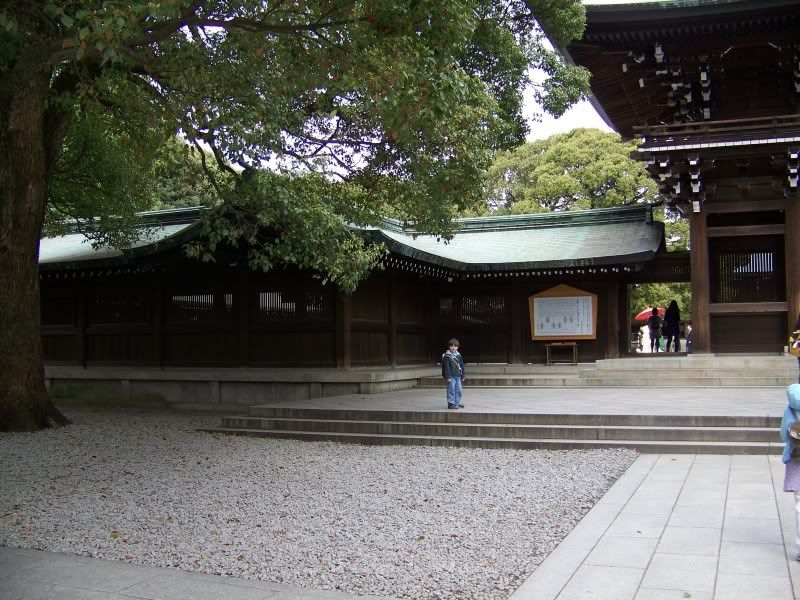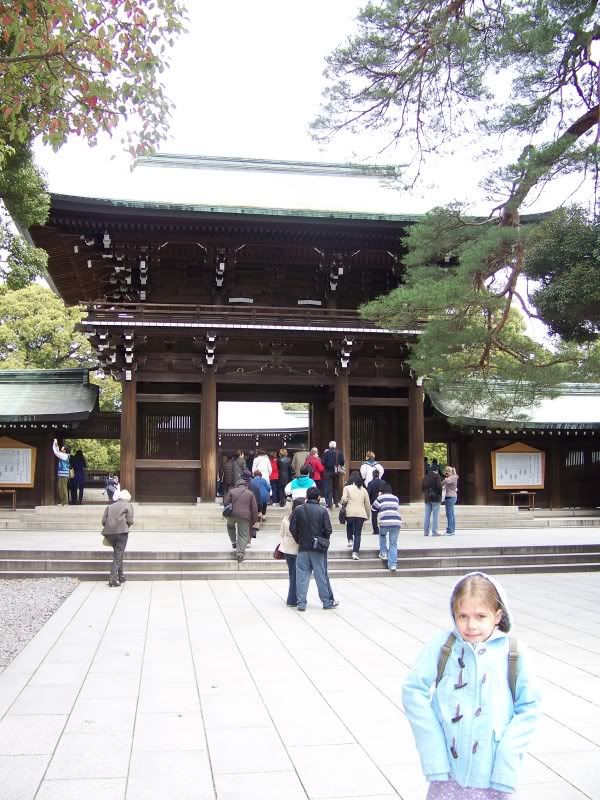 Big... BEAUTIFUL tree next to the main shrine area.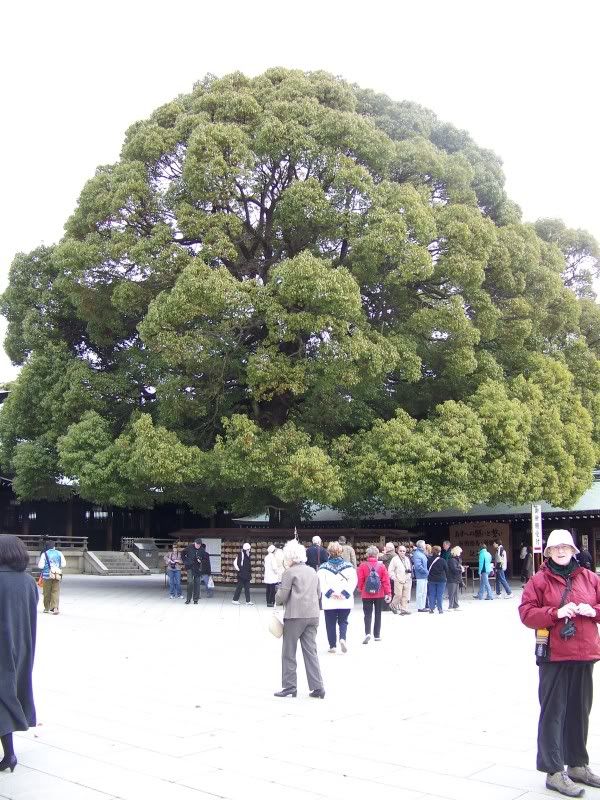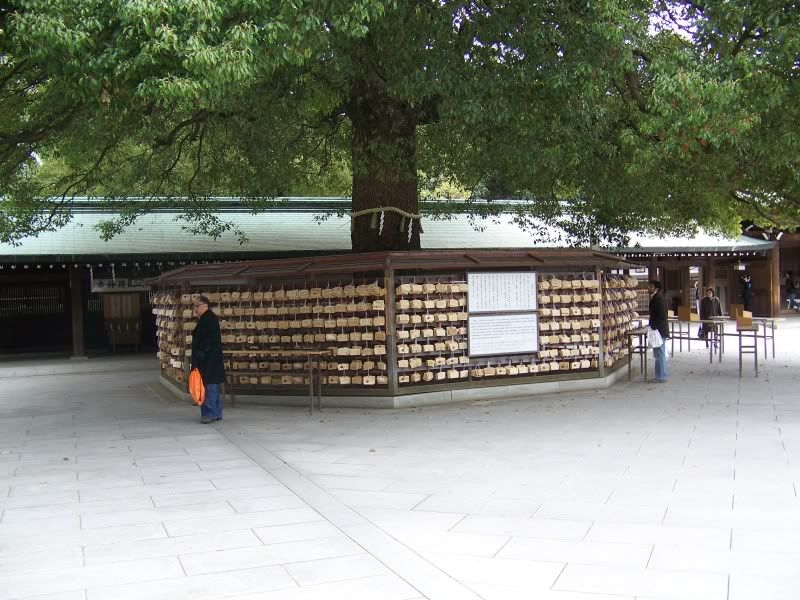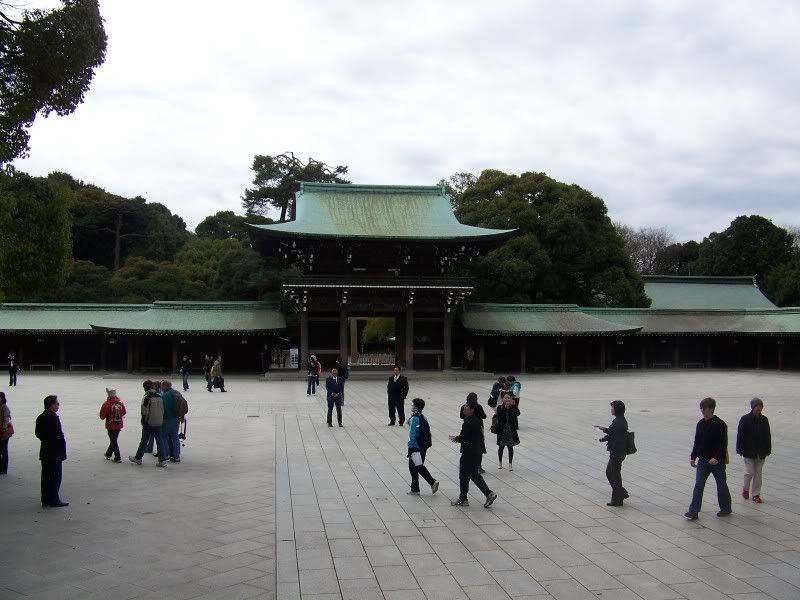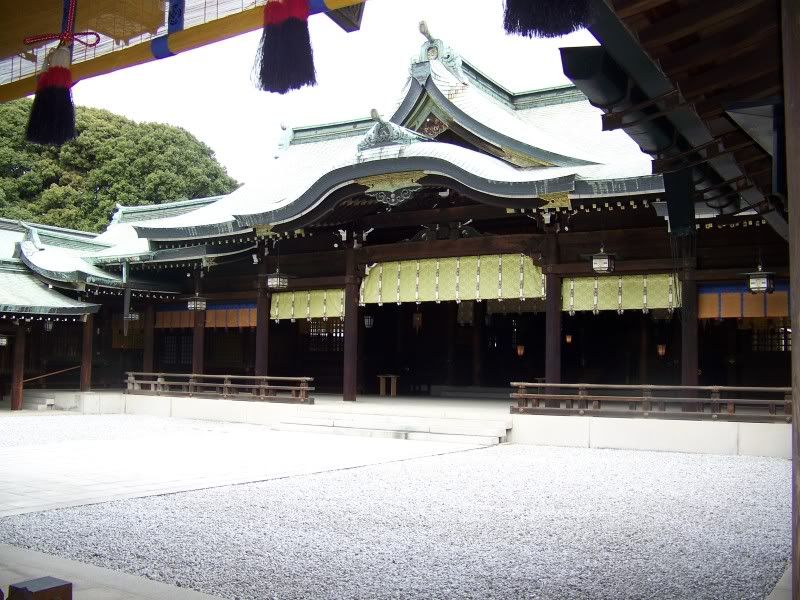 Just a Photo I felt was beautiful, peaceful and very Japanese!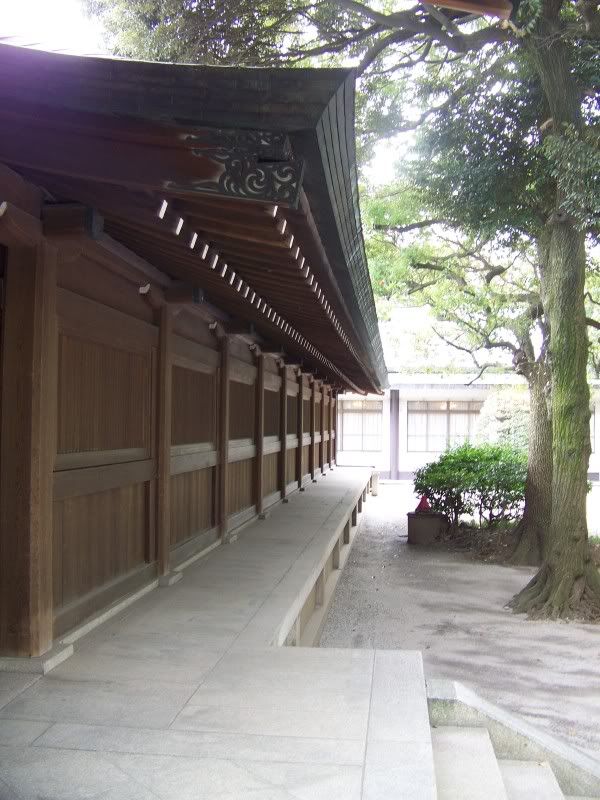 While we were visiting Meiji Shrine we were treated to a Wedding! (Wow~!)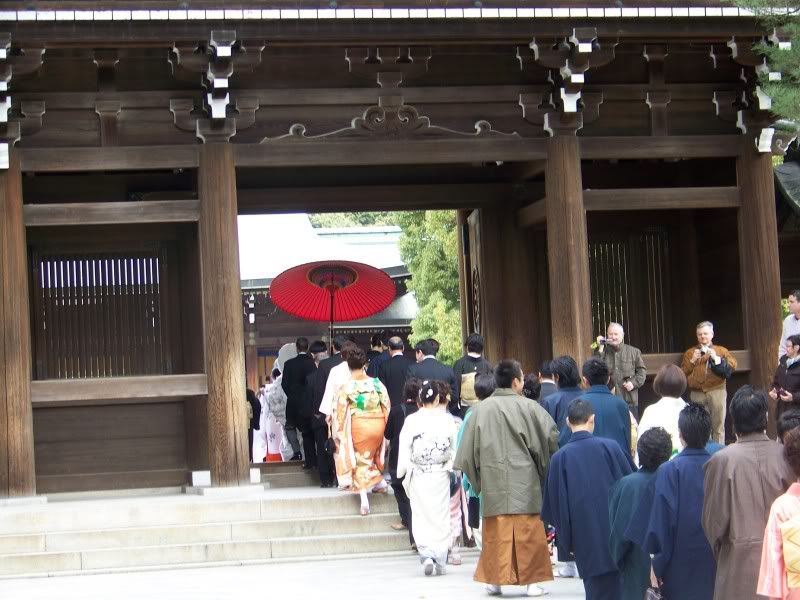 In this photo, they were walking inside the shrine.
They were inside for about 30 minutes.



They Just came out ......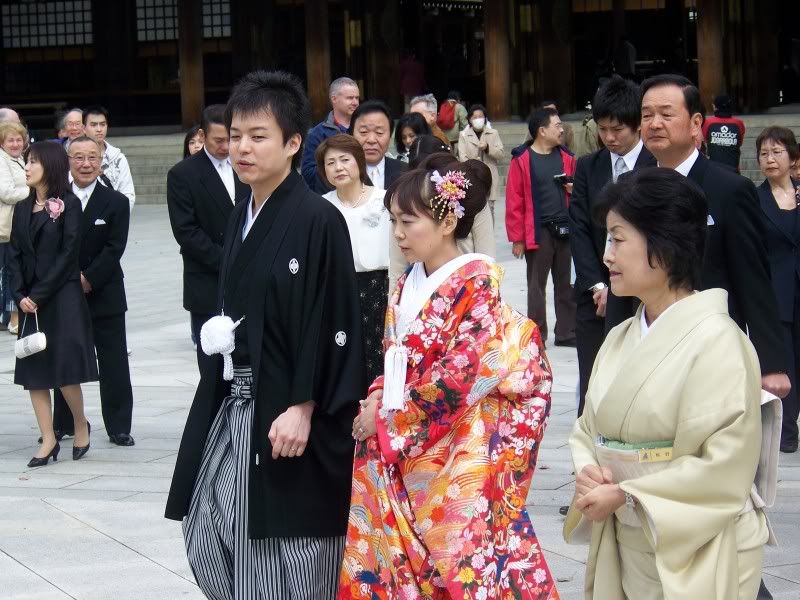 I am so amazed that they took photos outdoors, and they let about 50 people take all the photo's they wanted.... while the professionals took them too!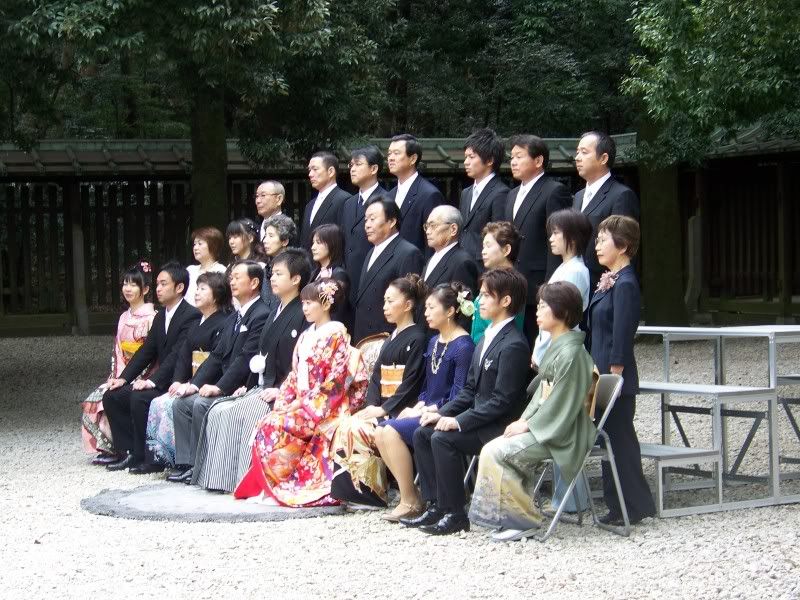 And, as we are walking out of the Shrine, twards the gift shop area... i just could not believe those beutiful wooden Torii Gates, and i thought this photo would be neat ---->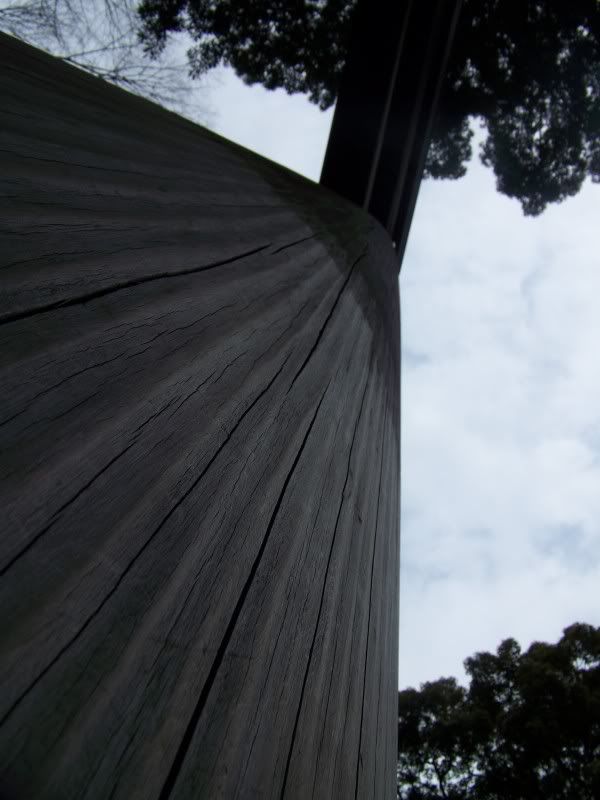 And, we will close out with Evan waiting with Daddy outside the gift shop, while Mommy & Olivia shopped.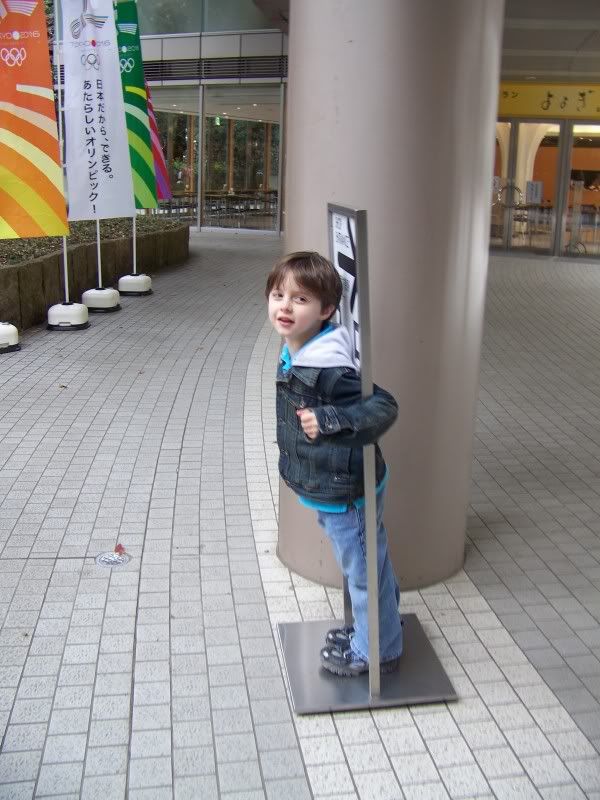 I dont know if any of you know this but ...
I told myself that i would buy 'something' on each trip we take.
When we lived in Sasebo for 3 years, we bought VERY little, and if we did buy something it was food... so we ate it and it was gone. (haha).
I always wished we had more Japanese things in our home to remind us of our Sasebo Tour/Places we went... so this time, ... even if it's little ... we buy something.
This is what we bought @ the Meiji Shrine Gift Shop.


A Wind Chime!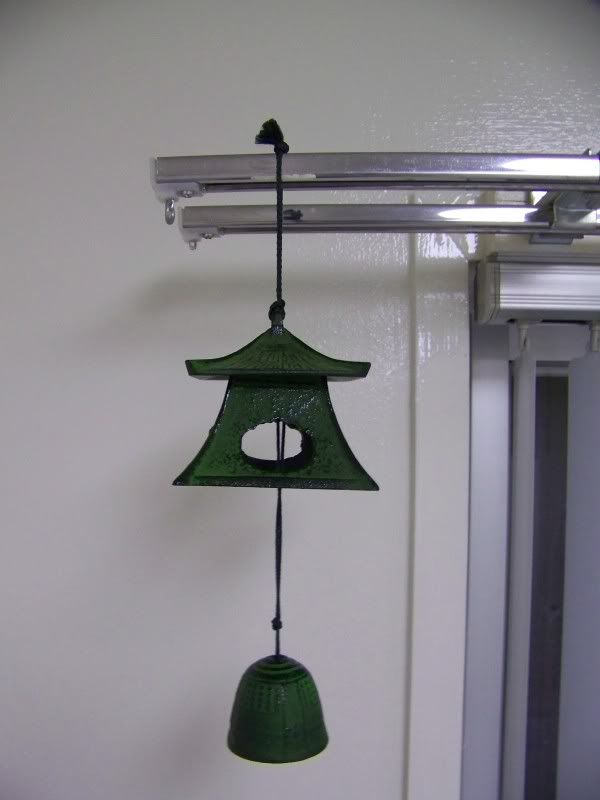 A bag of Goodies to try... they taste Very Crunchy....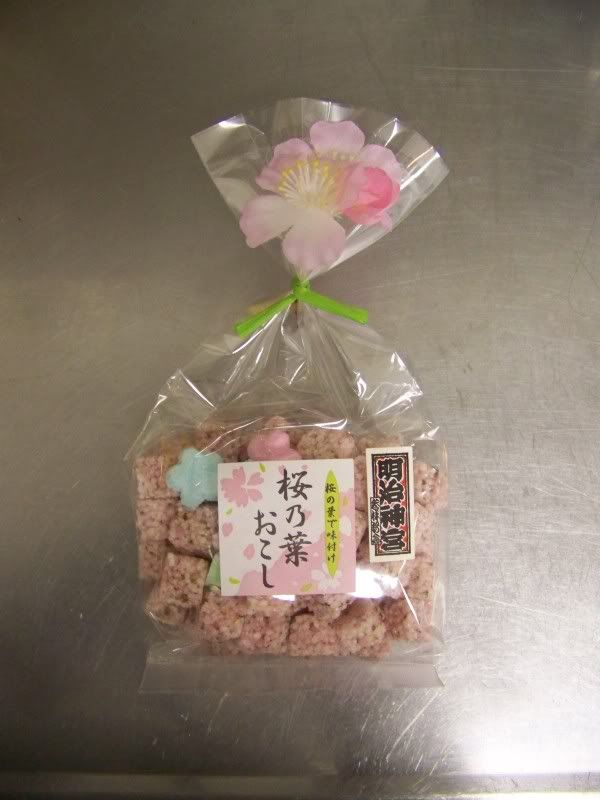 This is part 1... look for part 2 & 3 soon!

Tokyo Tower & Asakusa!!! :)