Dankazura is a walkway in Kamakura leading to Tsurugaoka Hachimangu Shrine.
During this time of year, Cherry Blossom Season... this walkway is Just Amazingly Beautiful!
If you live close by, like i do... here in IKEGO/Zushi or Yokosuka ... i hope i can persuade you to visit within the week.

How to get to Kamakura Station from Yokosuka by train:
Turn right after going through the main gate. Stay on the right side of the road. Pass Daiei mall through pedestrian over bridge. You will walk along a seaside park and come to the city bus terminal and JR YOKOSUKA STATION (approximately a 15 minute walk). Buy a ¥210 ticket (or 420 round trip ticket) to Kamakura. It is a twenty-minute train ride from JR Yokosuka Station (It's pretty fast, no worries).

From Ikego:
Go to JIMMUJI Station and buy a ¥130 ticket to SHIN ZUSHI Station (or Y260 round trip)ticket. Walk a few minutes to JR Zushi Station, buy a ¥ 150 ticket(or Y300 ticket round trip) to Kamakura.

Remember Kids 0~6 travel FREE on trains in Japan, as long as there is an 1/1 ratio Adult/Child. :)
7~12 Travel for 1/2 price.
Take Advantage!

We went for Yozakura, or Night Viewing. 'We' as in: 4 of Us & Kath and Tim.
It was fun, and crazy, as it was late, and Evan and Olivia were very tired... and were practically falling asleep at dinner.

-------------> PICTURES!

FYI: I have to give ETHAN Credit for many of the photo's in this post. Evan was being 'Evan' and i had to 'deal' with him during part of the visit. Ethan had a Great time, going off taking photo's.... and i think, in the future... he will be taking more for me! ;) He is amazing!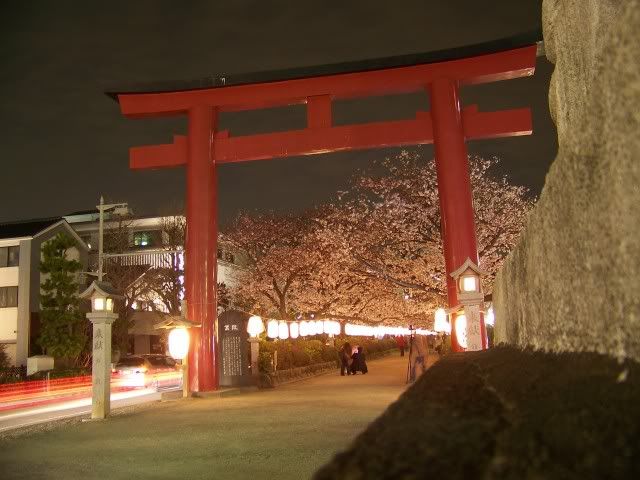 Walking down the Dankazura... the reason the people are blurry and the Cherry Tree's are not is because the camera was on a 10 second shutter.
When there is a lot movement ... the image almost disapears (as with a few photo's in this post).
Everything that is Still... remain.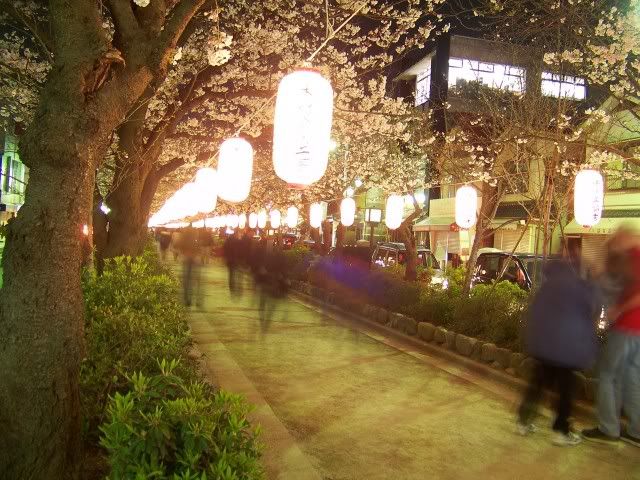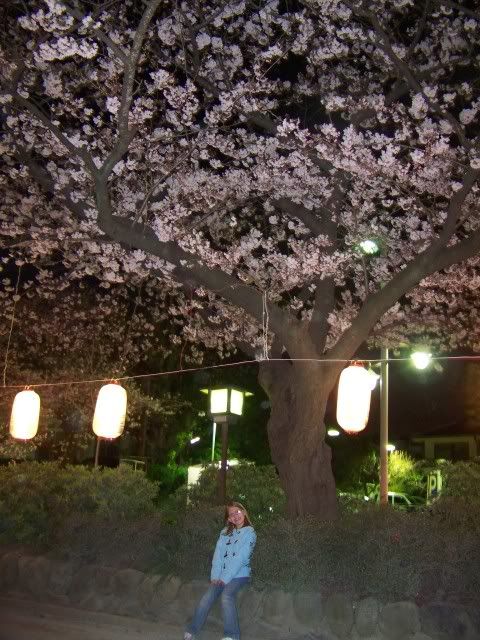 EVAN!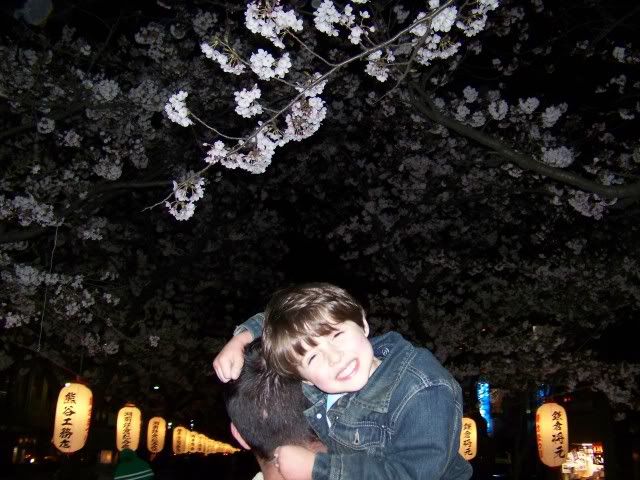 Lantern's lead the way...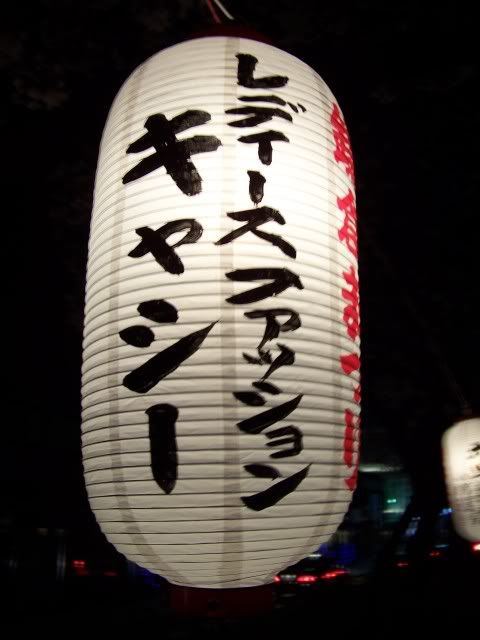 Evan (being good ... for once!)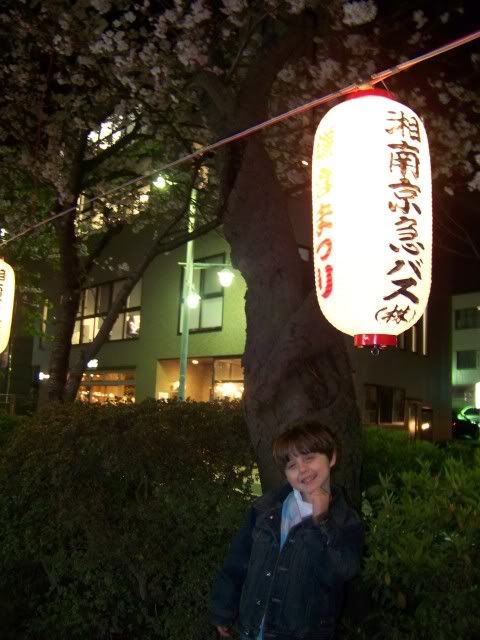 Sake Offerings @ Hachiman shrine.
It was Very Beautiful, and much more relaxing visiting the shrine at night!!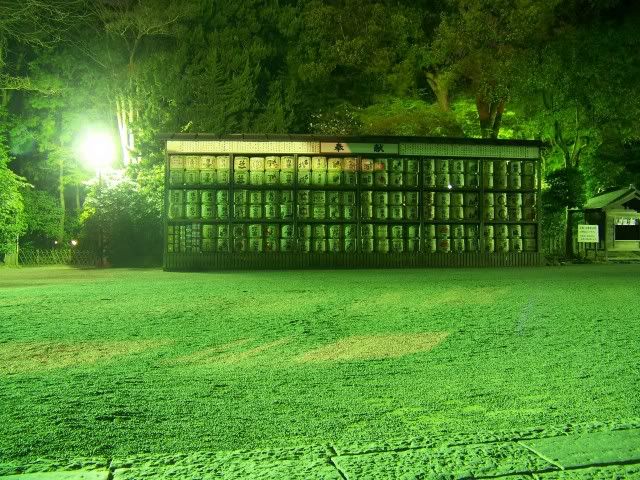 ...I will call this the ...'Wedding House"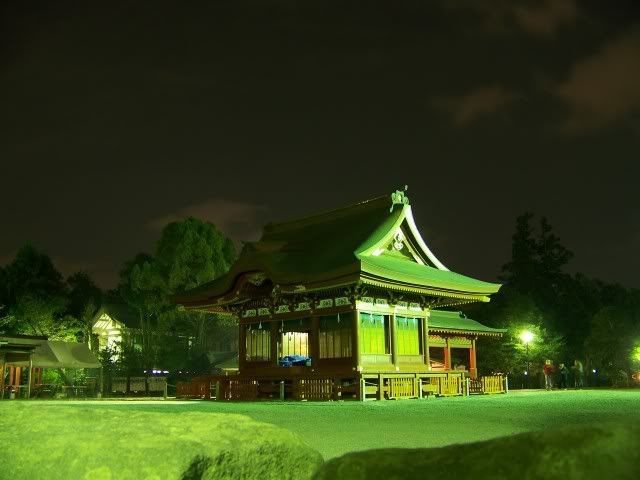 Hachiman Shrine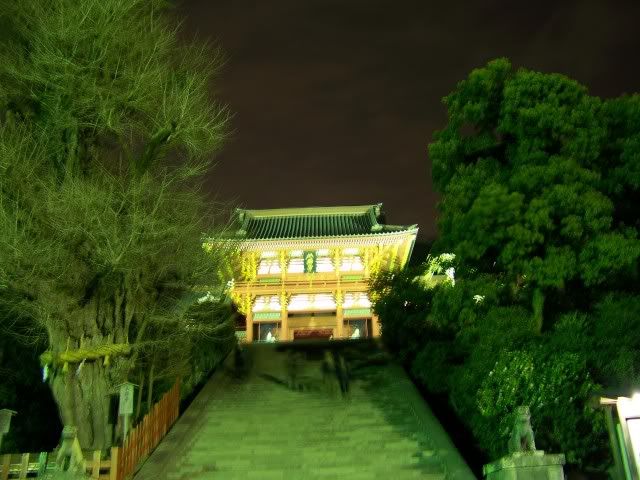 CAN YOU SEE THE TORII GATE THROUGH THE OPENING IN THE MIDDLE? AMAZING PHOTO!!!!! ----->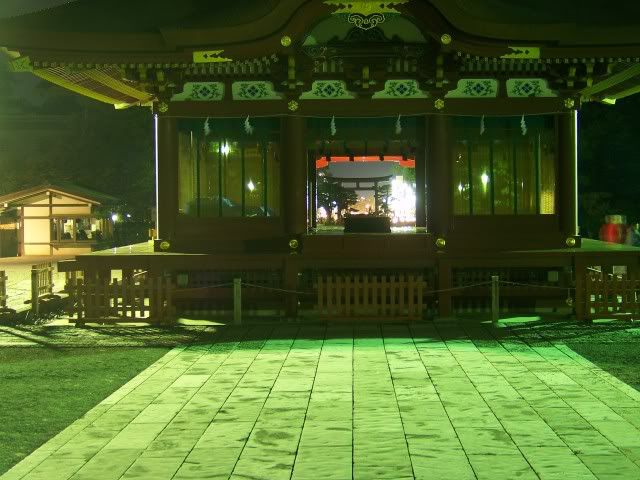 Looking at the 2nd Torii Gate from inside the Shrine... and the Dankazura off to the right as well! ----->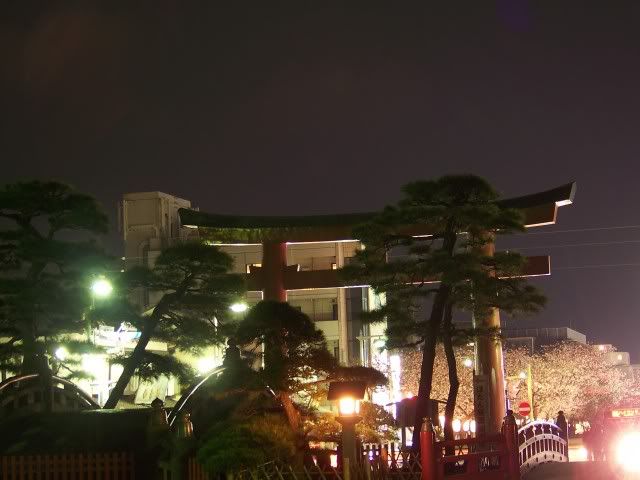 Tim & Kath ... what a NICE photo! (Evan is thanked for making Kath's black attire 'dusty'. He was 'crazy' that night, and thats being 'nice'.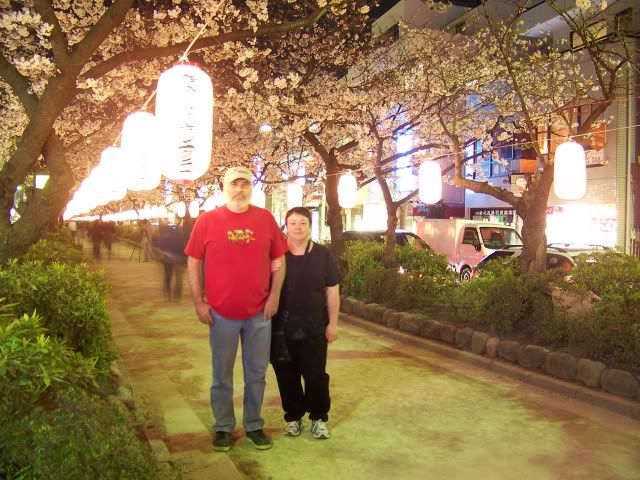 Here is the best family photo we got.
Notice that Evan's head is missing. (LMAO!)
This is because he would not stop moving. So, with his movement... he disapeared! I mean... come on Evan, it's only 10 seconds! Oh Well!




After we were done, we all headed back to Shinzushi and decided to take dinner at a local restauraunt. I dont know the name... so i will call it 'Gyoza Heaven'.
LOL!!!




It was VERY good, and SUPER filling for a Cheap Price.
We all (6) ate for 3200Y i think.
My BIG Bowl (seen here, far right of the table)... and one plate of Gyoza... was 600Y!
The only thing i did not like, was they Squished us 6 people into 2 SMALL Tables.
Other than that... GREAT Dinner & Hanami (Cherry Blossom Viewing).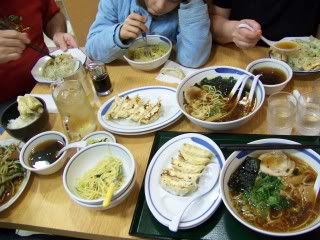 I hope you enjoyed!