A week ago while on spring break we were in Yokosuka for a little Field Trip w/ Friends.
After we broke off and headed our seperate ways, the kids and I headed to lunch.
We really love eating at this little Italian Eatery in LIVIN... but to my suprise, they have one off of Blue Street by Seiyu shopping 'mall'.
It's not On Blue Street, its one street behind Blue Street.


Anyways, it was Good/Fast and the kids and I had fun.
The bill was sooooooo small!!!
1200Y!! For the 3 of us! 12$.........
I had the lunch special and the kids had the kids meal special.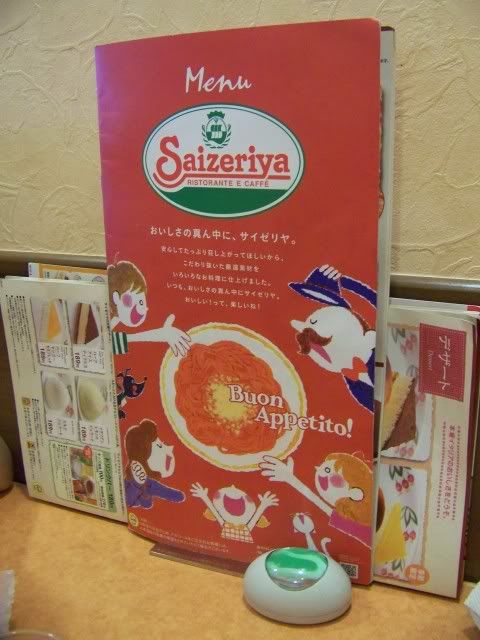 The meals included a Drink Bar.
This is all you can drink, and a REALLY nice selection from Soda/Coffe/hot or cold Tea.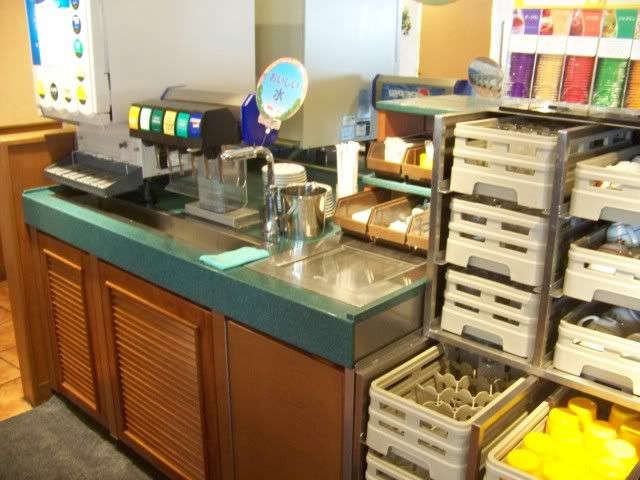 This is the Kids Menu.
A small hot dog & hamburger, french fries/veggie... 2 small pita bread pockets and 2 gel desserts for DRUMROLE 199Y!!!(1.99$)
The plates were a Nice size, and i was impressed for the price.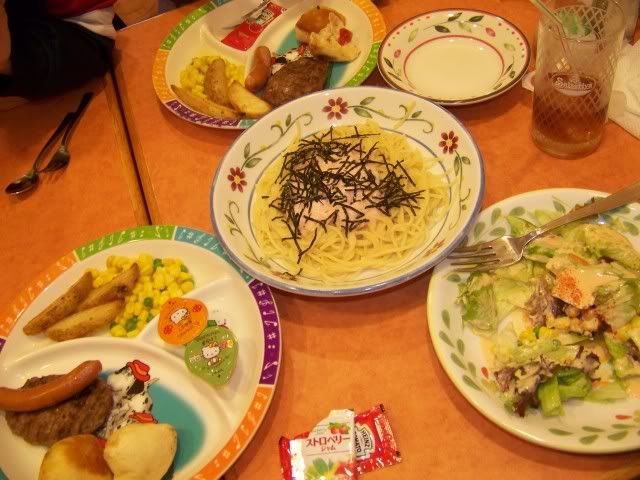 After our field trip/lunch... we headed home.




Before we got home we stopped @ 7-11 for a icecream.
1$ for most everything in that case.
The kids and I enjoyed ourselves!