About 2 weeks ago (yes, i am playing catch up!) we went to Denny's in Yokosuka for dinner.
We had a ncie time, as it was our 1st time at this location.
Now, for everyone reading... this is not like Denny's in America, and i dont know why they even call it "Denny's". But, who cares the name, its good 'western style' food w/ a japanese flair.
They have a nice sized kids menu, and a big variety of foods on the reg. menu.
Pictures--->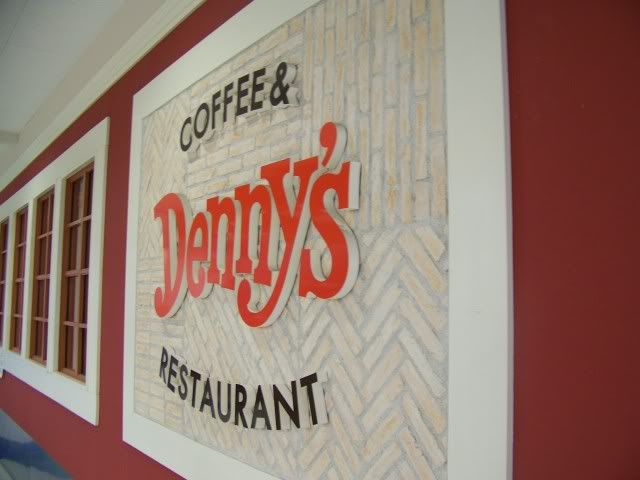 This is pretty much the entire place, kinda small in American Standards.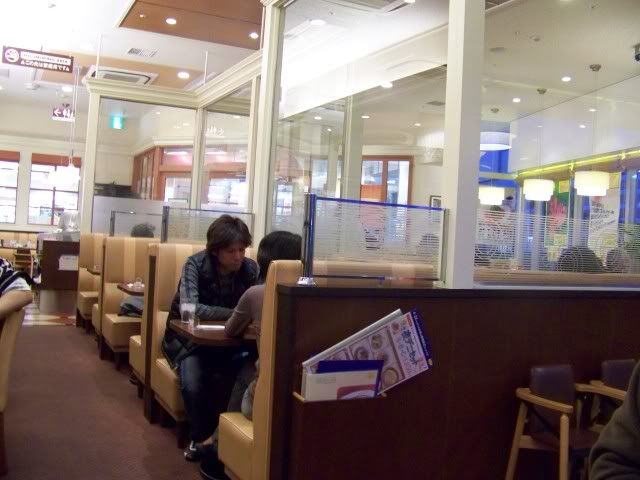 We had a pretty view out of our window!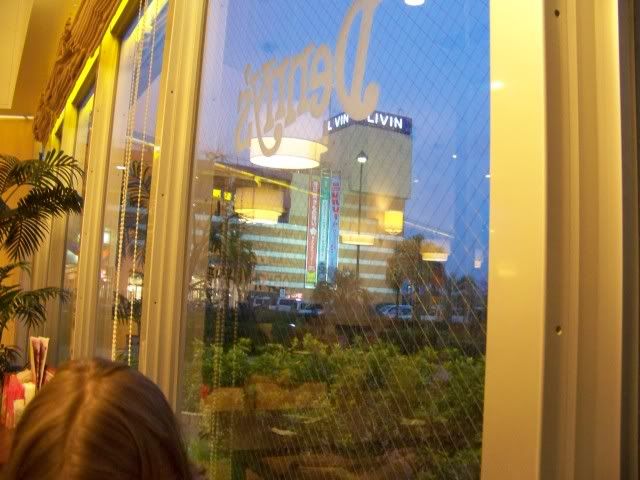 This is Olivia's favorite choice, anywhere we go! She love all types of foods, and we are thankful our children have such a Diverse Palate!


Ethan got a beeru, the kids each got a Fanta Melon Soda and i got the 'drink bar'. Here in Japan, Drinks are no cheap. so, ... if you want more than a 4-5 oz portion... a drink bar is a good option.
You get the entire menu as an option, can drink as much as you like and even Coffee in included! DEAL!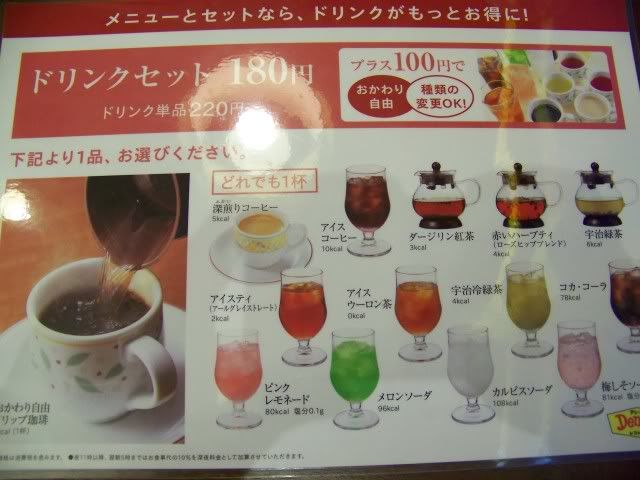 I got a small seafood salad ...
I have to say that Salad was AMAZING... and i will be going back for it!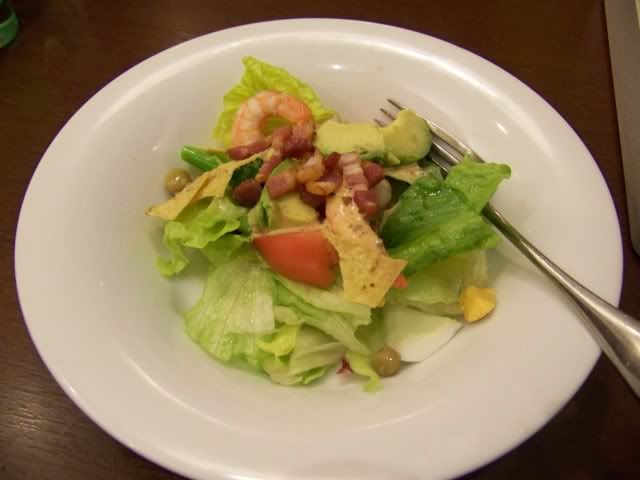 Sorry this pic is 1/2 eat'n. :(
I forgot to take apic before i ate.
It was a curry of sorts, and it was very good... but i wanted to save room for dessert!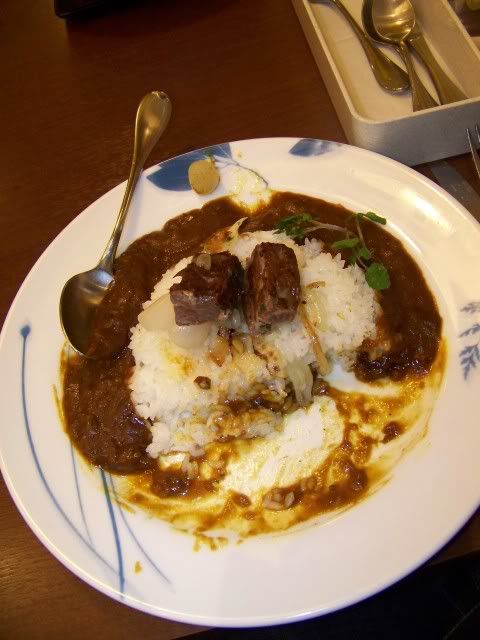 Ethan and Olivia... fool'n... and having a great time!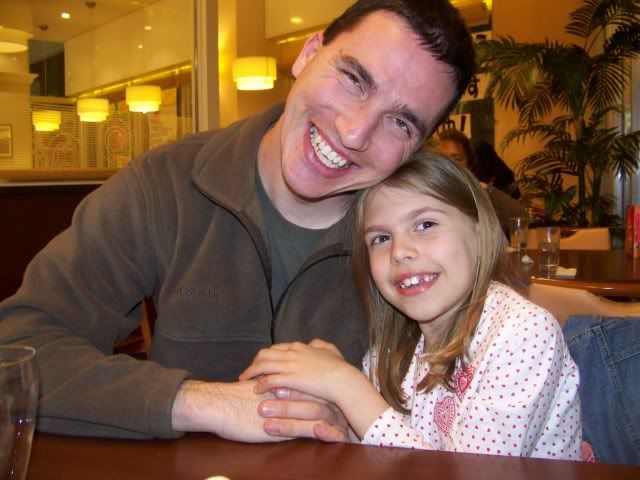 1/3 of the Dessert Menu!
They have a lot of interesting/delish selections. Something for everyone!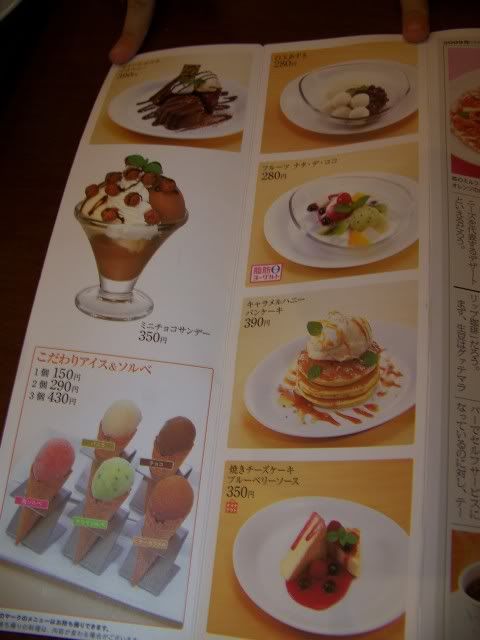 Ethan's dessert: An open face Creape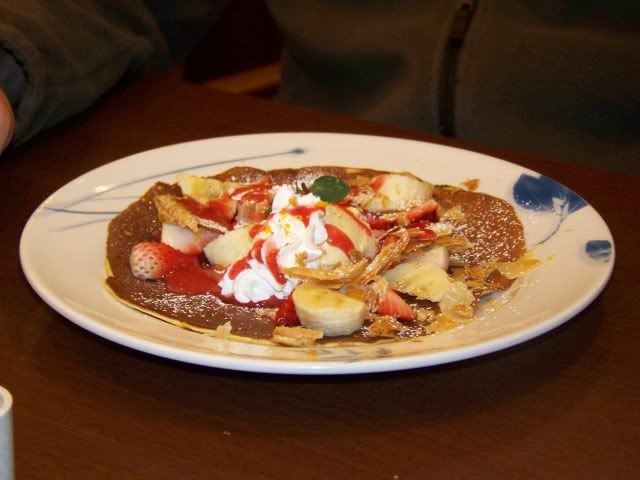 Mine: I have no idea. haha a little bit of sorbet, icecream, jelley, milk foam, pound cake and fruit! LMAO! It looks odd, but it was delish!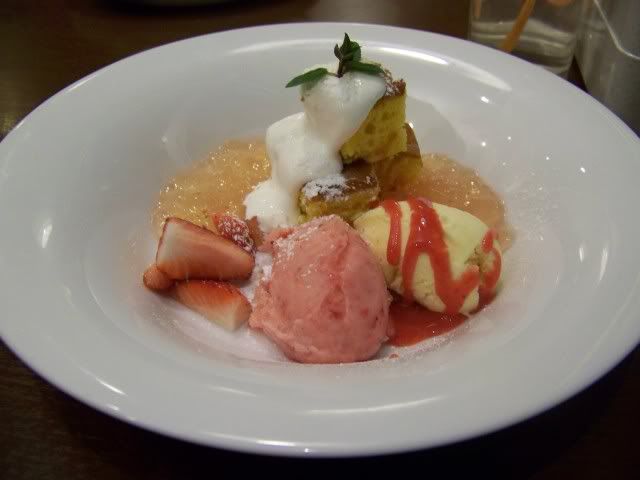 The kids: Evan, chocolate and Olivia, KIWI!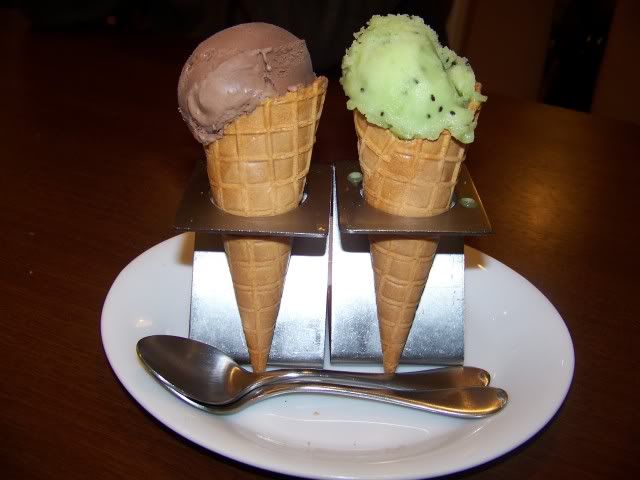 The kids were really good that day/night. ;) And we are having a blast here in Japan...