Over the last 3 weeks we have been making some Yummy Easter Treats!




Today (Saturday) we colored eggs and also made a *new* Easter Egg Treat.

Lets start with a few weeks ago.
I made Cupcakes for Olivia's school class.
These were 2 cute, and a big hit.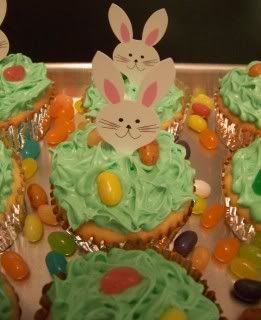 A few days before/after the cupcakes we did a batch of Easter cookies.
We used a Super Simple Suger Cookie recipe.
Ethan especially loved them.
The kids always love to help. ---->


I usually give them their own 'dough' to play with. :)
They love that part...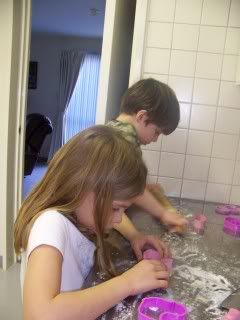 ARE THEY DONE YET???


I have about 10 Easter Cutters.
Most of them are from MY Childhood.
Thanks Mom for giving me the cookie cutters... using them brings back many memories, and the kids REALLY enjoy them too.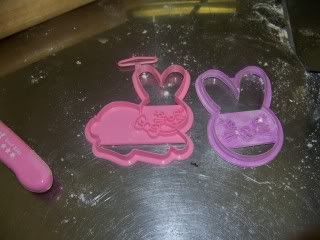 The kids played a few games while we waited for the cookies to cool off.
I snapped this while Olivia was teaching Evan the game of Janken (Jan-ken-pon).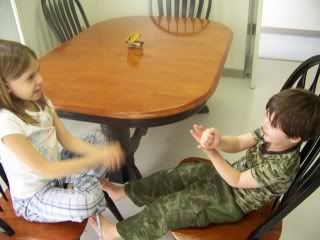 They are done!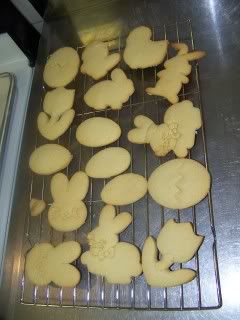 Mommy's cookie....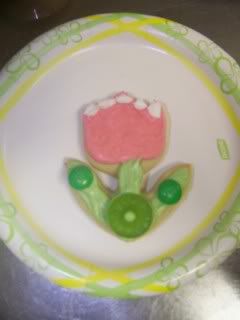 Daddy's .......


Evan's........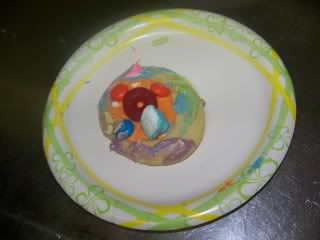 um, and Olivia's........
Can we say "Mom told me i can have ONE cookie... so i am going to make it worth it"????? LMAO!


OK! And lets fast forward to today...
Here is our new found fun Easter Treat.
Easter Egg Crispy Treats! :)
I used our Jell-o Mold for Eggs... as a mold.
While the kids played out back Ethan and i had a BLAST making these, it was like... we were kids again!
Fun times!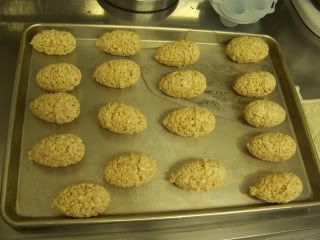 We all had fun decorating them.
Great idea!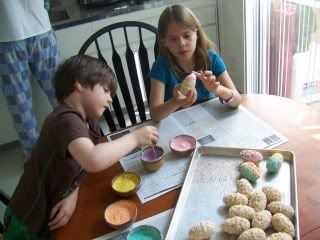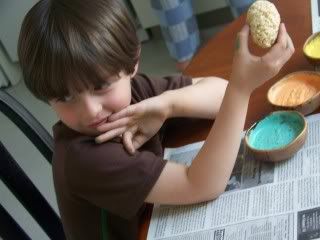 Olivia~! you are a goof!!!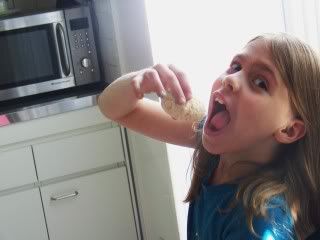 Ok!... Evan's Eyes? freek out? 2 much suger? haha!!!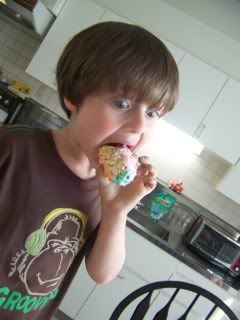 They turned out well, dont you think?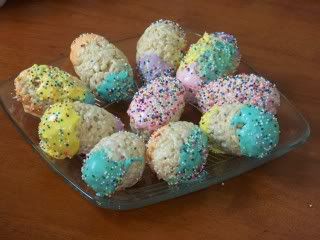 Ok, after Easter Egg Treats we moved onto Coloring Eggs.
I made 3 dozen for all of us to play with.
I remember when Mom would make 6~12 each...
Good Ole' Easter Memories!
Oh, and she always used our same Soft Sided Fabric Easter Baskets... remember Mom?
Well... i think mine was Blue... and bunny like.
Anyways, we do the same... always using the same Easter Basket.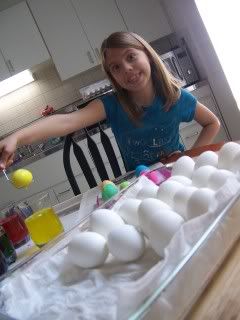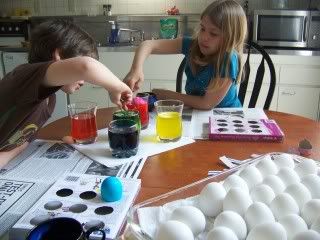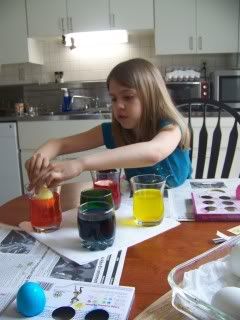 Evan, you are such a Doll!


We are BIG Star War Fans here... so these were a big hit!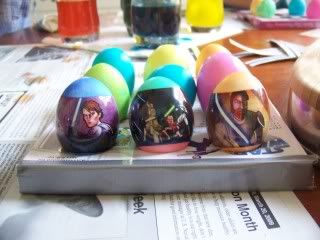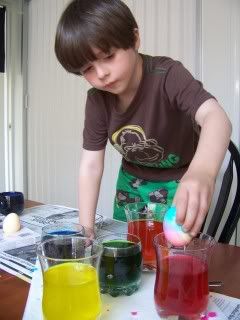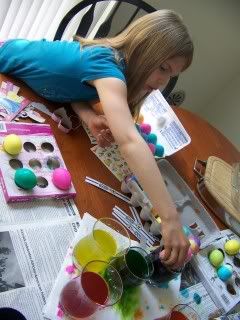 Ok, Evan...... whats going on here??
Anything.... anything????
Silly Boy!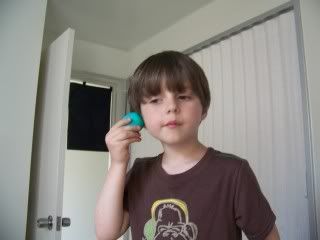 OOOOOOOOOOOOOOOOHHH!!!
Daddy what a Bright Egg! GREAT Job!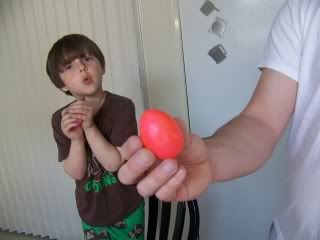 The kids had a REALLY Fun time.
I just love Easter!!!
Happy Easter Everyone!